Montreal Sound Ark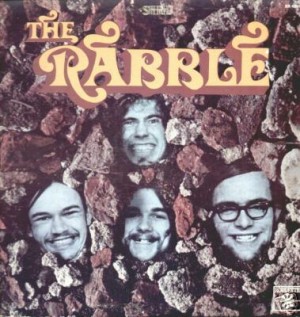 Montreal Underground Origins is being undertaken by Archive Montreal, a non-profit organization that since 1998 has actively collected and preserved artifacts from the city's past independent or "underground" arts scenes as well as promoted the contemporary milieu.
It has accumulated over the years several thousand audio recordings from Montreal artists, bands, musicians, poets and more, in just about every format there is, ranging from reel to reel tapes, acetates, DAT or minidisc, cassette or 8 track and of course vinyl 45s, LPs and 78s.
Starting in summer 2013, Archive Montreal has hosted a weekly radio programme every Friday afternoon from 3 to 5 p.m. on CKUT 90.3 FM, Radio McGill ( go to ckut.ca to listen now or to peruse the last few months of archived programmes. ) The show is called Montreal Sound Ark and features music drawn from Archive Montreal's collections of music, as well as occasional guest DJs and forays into the local music found in CKUT's music library.
Many past shows have been edited into music-only or ad-free podcasts and are available on the programme's blog here.
Here is one pertinent episode, presented in honour of the New Penelope Café, a legendary local venue that hosted many legendary 1960s acts in Montreal (Mothers of Invention, The Fugs, Jesse Winchester, Earth Opera to name but a few!). The episode normally only plays music from Montreal but exceptionally for this episode includes several notable acts that played concerts at the New Penelope back in the day. Songs by the then-recently-deceased Johnny Winter and Jimmy C. Newman are also included. Jesse Winchester and The Young Ones are notable for having actually lived for a time in Montreal, despite not being considered local acts.
Enjoy the programme, and feel free to comment below or contact us by email if you were a regular at the New Penelope or if you saw any of these performers play in Montreal back in the day.
Click here to listen or right-click to download in MP3 format:
Montreal Sound Ark 2014.07.18 New Penelope Show
Here is the playlist (Band, Song Title, Album)
The Rabble, Put It Down To Magic, Give Us Back Elaine
The Rabble, Please Set Me Free, Give Us Back Elaine
The Mothers Of Invention, Dog Breath Variations In The Year Of The Plague, Uncle Meat
J.B. & the Playboys, Love, Happiness & Sweet You, s-t
Les Merseys, Comment Peut-Tu Me Quitter, Le Premier
The Majestics, 34 ½ (Half-Way There), Instrumental R & B
Billy Martin, It's Your Life, Strawberry Soul
The Majestics, Crow Suey, Instrumental R & B
Billy Martin, Moon Ride, Strawberry Soul
Les Lutins, Les Yeux Fermés, 45
Les Misérables, Vivre Avec Toi, s-t
Les Sultans, Sticks & Stones, Disque Or Vol. 3
Unknown, Un Cadeau de Michel, Reels Psychadaliques 2
Life, Hands of the Clock, Life
Oliver Kraus, Season of the Witch, s-t
Freedom North, Take A Look At Me, s-t
Jesse Winchester, The Nudge, s-t
Johnny Winter, Out Of Sight, About Blues
Earth Opera, Time And Again, s-t
Mill Supply, Voyage to Baghdad, s-t
Jimmy C. Newman, Lâche Pas La Patate, Chante Cajun
The Young Ones, Black Elephant, Is It Too Late?