BASEMENT TAPES DAY MTL
ARCMTL and the Musée des ondes Emile Berliner have joined forces for the first-ever web-streamed Montreal edition of Basement Tapes Day, a showcase of found sounds and vintage audio formats!
Tune in to the livestream of the event through the Zoom link that will be posted on its Facebook event page here.
Montreal Underground Origins
Montreal Underground Origins shines a light for current and future generations on the early days of what is now considered a thriving city of the arts. It was conceived and produced by the non-profit arts promotion and preservation organization, ARCMTL starting in 2014.
Check out our image blog to peruse excerpts and full scans of vintage photos, magazines and varied publications from the era. Our blog features a growing number of articles, interviews and discussion transcripts exploring various aspects of the 1960s – 1970s Montreal underground arts and activist scene. Links to other websites, organizations or online resources to discover more about this era appear as a sidebar to the right of all posts on our blog.
Comments and discussion from the public are welcome! Anyone can post comments under each blog post on the site.
If you have any material or memories of your own to add, please email arcmtl@arcmtl.org to let us know.
Recent Articles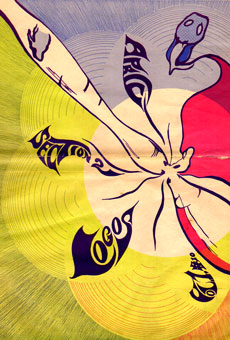 12.06.2019
LOGOS and Montreal counter-culture When one considers the earliest days of Montreal's counter-culture and underground arts and activist scenes, it's hard to exaggerate the importance and influence of LOGOS magazine. It was our city's own contribution to the independent press that was emerging across North America, such as the Village Voice and the Georgia Straight. This entirely new publishing milieu gave a voice to the mid 1960s generation of youth
Continue Reading >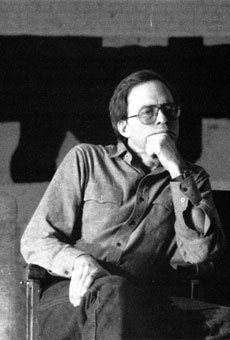 10.11.2018
This is a transcript of a conversation with John Heward and Louis Rastelli in the summer of 2016 at Café Résonance on Park Avenue in Montreal. RIP John Heward, 1934-2018, Montreal. JH: I'm from here, from the so-called Golden Mile, Redpath Street. They were row houses built in the 1920's, and when we were there in the beginning, there were still a lot of large houses, just around Sherbrooke. It
Continue Reading >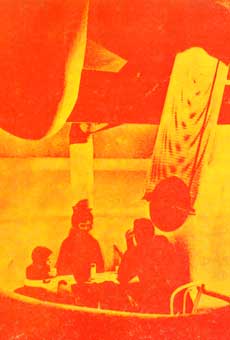 29.04.2017
Francois Dallegret is a Montrealer by adoption who made a name for himself as a designer and architect in the mid 1960s in part through his design work for Expo 67. He also organized the infamous Super Party, the "underground" opening party for Expo 67 that featured such wild acts as Tiny Tim and Lothar and the Hand People. His involvement in the arts and music scene also included designing
Continue Reading >