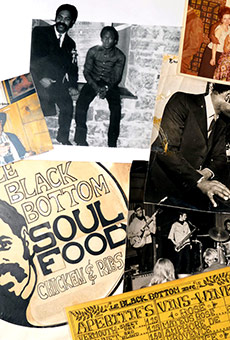 As part of the Festival d'histoire de Montréal 2023, ARCMTL and Afromusée present:
Free, Saturday May 13 13h – 17h
Afromusée, 533 Ontario E. métro Berri
During the interactive afternoon organized by the Afro-Canadian Museum (Afromusée) and ARCMTL, Charles Burke will share his memories of this era of Montreal nightlife, offering participants a unique insight into the city's cultural history and the importance of these venues to the Afro-descendant communities. This is a unique opportunity to learn about Montreal's nightlife from the 1950s to the 1980s and to meet an important figure in the city's cultural history.
As manager of the club The Black Bottom from 1957 to the early 1980s, Charles Burke witnessed many memorable moments in Montreal's nightlife history, including performances by such great artists as Duke Ellington, Miles Davis and Thelonius Monk.
Find out more about this cultural history on this interactive map, Nights of Montreal.
The New Penelope and its era – Call for memories!
The local non-profit archive ARCMTL is working on a book and online exhibit about the New Penelope and its era, 1965 – 1970.
For just a few years in the mid-to-late 1960s, the New Penelope became a legend in the history of Montreal music and nightlife. It was the first independent concert venue in Montreal to feature important names in 1960s rock, blues, folk and jazz, from Joni Mitchell and Muddy Waters to Frank Zappa and Jesse Winchester. All through 2023, we're looking for anyone who remembers the era, or who may have related material such as old posters, flyers, audio or video recordings, ticket stubs and other ephemera. Please contact us if you or someone you know may be able to help! We can be reached by email at arcmtl@arcmtl.org.
Montreal Underground Origins
Montreal Underground Origins shines a light for current and future generations on the early days of what is now considered a thriving city of the arts. It was conceived and produced by the non-profit arts promotion and preservation organization, ARCMTL starting in 2014 and continues through 2023.
Check out our image blog to peruse excerpts and full scans of vintage photos, magazines and varied publications from the era — or go to our searchable collection of vintage Montreal magazines on the archive.org website. Our blog features a growing number of articles, interviews and discussion transcripts exploring various aspects of the 1960s – 1970s Montreal underground arts and activist scene.
Comments and discussion from the public are welcome! Anyone can post comments under each blog post on the site.
If you have any material or memories of your own to add, please email arcmtl@arcmtl.org to let us know.
Recent Articles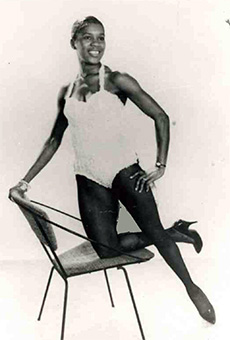 31.07.2023
Ethel Bruneau : Miss Swing Interview conducted with Ethel Bruneau, April 15, 2021 by telephone during a confinement period of the pandemic. Ethel Bruneau was a Canadian dance legend who performed and taught in Montreal from 1953 to 2019. Born in 1936 in New York City to a Barbadian father and Jamaican mother, Bruneau sadly passed away in July of 2023 at age 87. From 1953 to the 1980s, Bruneau
Continue Reading >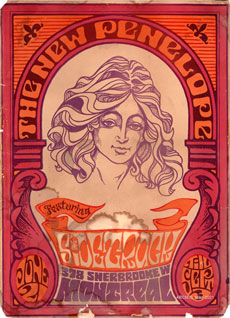 24.02.2021
The New Penelope Café and its era! Call for memories! Open for just a few years in the late 1960s, the New Penelope Café is legendary in the history of Montreal music and nightlife. It was the first independent concert venue in Montreal to feature important names in 1960s rock, blues, folk and jazz, from Muddy Waters and Frank Zappa to Joni Mitchell and Jesse Winchester. It was also a
Continue Reading >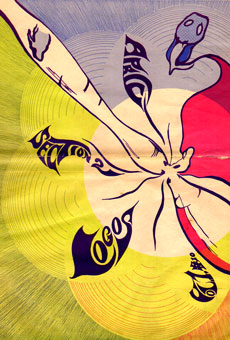 12.06.2019
LOGOS and Montreal counter-culture When one considers the earliest days of Montreal's counter-culture and underground arts and activist scenes, it's hard to exaggerate the importance and influence of LOGOS magazine. It was our city's own contribution to the independent press that was emerging across North America, such as the Village Voice and the Georgia Straight. This entirely new publishing milieu gave a voice to the mid 1960s generation of youth
Continue Reading >